10TH INTERNATIONAL SYMPOSIUM FOREST AND SUSTAINABLE DEVELOPMENT
BRAȘOV, ROMANIA, 14-15 OCTOBER 2022
ABSTRACT SUBMISSION AND REGISTRATION ENDED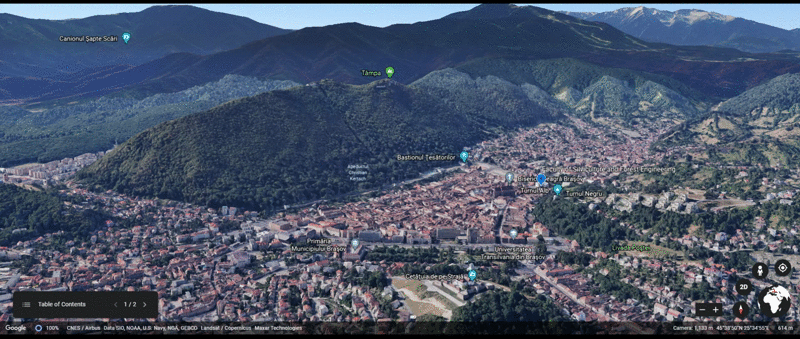 General
information
SCOPE
The aim of the symposium is to foster the exchange of ideas between scientists from different disciplines of forest sciences, to present the latest advances and stimulate future research on forestry and related fields. To accomplish this aim, the plenary talks and the thematic sessions will cover a wide range of topics. We are expecting a stimulating programme with many interesting scientific presentations supplemented by a field trip to one of the most beautiful regions of Romania.
THEMATIC SESSIONS
Four thematic sessions will be organized in parallel:
Session 1: Forest ecosystem management
Session 2: Forest engineering
Session 3: Wildlife management
Session 4: Geomatics, informatics, modelling and statistics
VENUE
The venue of the symposium is International Conference Center of the Transilvania University of Brasov (Aula Sergiu Chiriacescu). Address: Iuliu Maniu Str. 41A, 500091, Brasov, Romania.
LANGUAGE
The official language of the symposium is English.
FEES
Registration fee is 250 RON (1 RON is about 0.21 EUR). The fee includes access to the scientific sessions, lunch, coffee breaks and the official dinner, as well as participation in the field trip. The fee can be paid only at the registration desk on Friday, 14 October 2022.
DEADLINES AND INFORMATION ABOUT PUBLISHING
Deadline for abstract submission: 31 July 2022.
Announcement of selected talks/posters: 22 August 2022.
Registration is open until 30 September 2022.
Full papers will be published in the Proceedings of the 10th International Symposium on Forest and Sustainable Development (ISSN 1843-505X).
Deadline for manuscript submissions for the Proceedings: 31 October 2022.
Full papers will be published in the Proceedings of the 10th International Symposium Forest and Sustainable Development, which is indexed by International Databases (e.g. Forest Science Database). Details about paper template and submission guidelines are available on the website of the symposium.
It is not compulsory to publish a full paper in the Proceedings. Participants may give a talk/present a poster without submitting a full paper. In such cases, only an abstract is required which will be published in the Book of Abstracts on the website of the symposium.
Please note that all manuscripts will undergo a review process. Manuscripts will be accepted based on the recommendations made by anonymous reviewers and only those accepted and presented (as talk/poster) during the symposium will be included in the Proceedings volume. A participant may be first author of one full paper and co-author of two full papers.
ACCOMMODATION
The venue of the symposium is close to the city center of Brasov, a very popular touristic place with a lot of hotels. To assist you in making a hotel reservation, please send us an e-mail to the following address: forestry.symposium@unitbv.ro.